Hello guys!
As temperatures are dropping in the northern hemisphere, they are only rising in Panama. I know I complained a lot last winter, but as it gets warmer I would love if things could cool down a little bit. I miss being able to wear layers to create different outfits. Since temperatures won't go down anytime soon, I decided to create options that I could wear in the tropics. This outfit is one way you can do it. It is very risqué, but perfect for a night out. If you want other ideas, these are three ways you can wear layers in the tropics:
Cardigan over a bralette
This is a more conservative version of this post outfit. Cardigans are usually made of lighter fabrics, which are perfect for outdoors as well as indoors. A bralette peeking through will give the outfit a sexy touch, especially paired with high waist jeans.
Denim jacket or vest over a dress
I recently wore this combo and was obsessed. If you are looking for other ways to wear an evening short dress during the day, throw on a denim jacket and it will immediately look less formal.
Duster over tank top
The duster is a piece you should invest in. It is the best layering piece that exists for our weather. It can be worn as a wrap dress, beach cover up or as it is. They are an easy way to improve your outfit.
These are great ways to layer up in the tropics. What other ways have you worn layers in the tropics?
Lots of love,
Natalie S.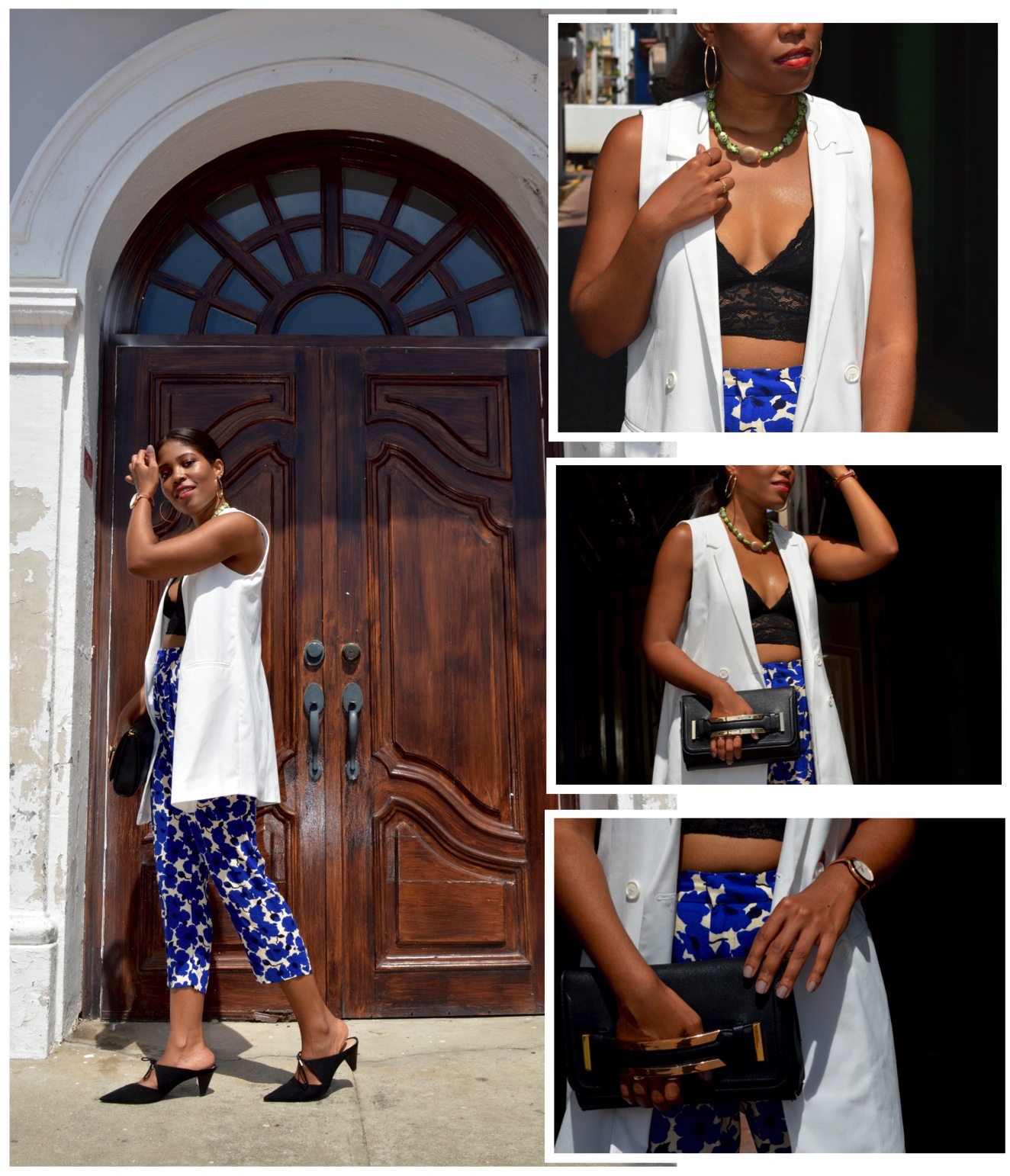 ¡Hola chicos!
A medida que las temperaturas bajan en el norte, en Panamá solo siguen subiendo. Sé que el año pasado me quejé mucho del frío, pero a medida que se pone mas caliente, me encantaría que las cosas se enfriaran un poco. Hecho de menos poder ponerme varias capas para crear un outfit. Como sé que no se enfriara, decidí crear opciones que pudiera usar en el trópico. Sin duda alguna, este outfit es muy atrevido pero perfecto para salir de noche! Si quieres ideas diferentes, estas son tres maneras en que podemos usar capas en el trópico:
Cárdigan sobre un bralette
Esta es una versión más conservadora del outfit de este post. Los cárdigans generalmente están hechos de una tela más liviana, que es perfecta tanto para exteriores como para interiores. Un bralette le dará un toque sexy al atuendo, especialmente si está combinado con un jeans high waist.
Chaqueta de jeans o un vest sobre un vestido
Recientemente usé este combo y pronto lo repetiré. Si estás buscando otras maneras de ponerte un vestido de noche corto durante el día, ponte una chaqueta de jeans e inmediatamente se verá menos formal.
"Duster" (chaleco largo) sobre un top sin mangas
Este es imprescindible. La mejor pieza que existe para crear capas en nuestro clima. Se puede usar como un vestido, sobre un vestido de baño o así como es. Una forma fácil de mejorar tu outfit.
Estas son excelentes maneras de usar capas en el trópico. ¿De qué otras formas los has usado?
Hasta la próxima,
Natalie S.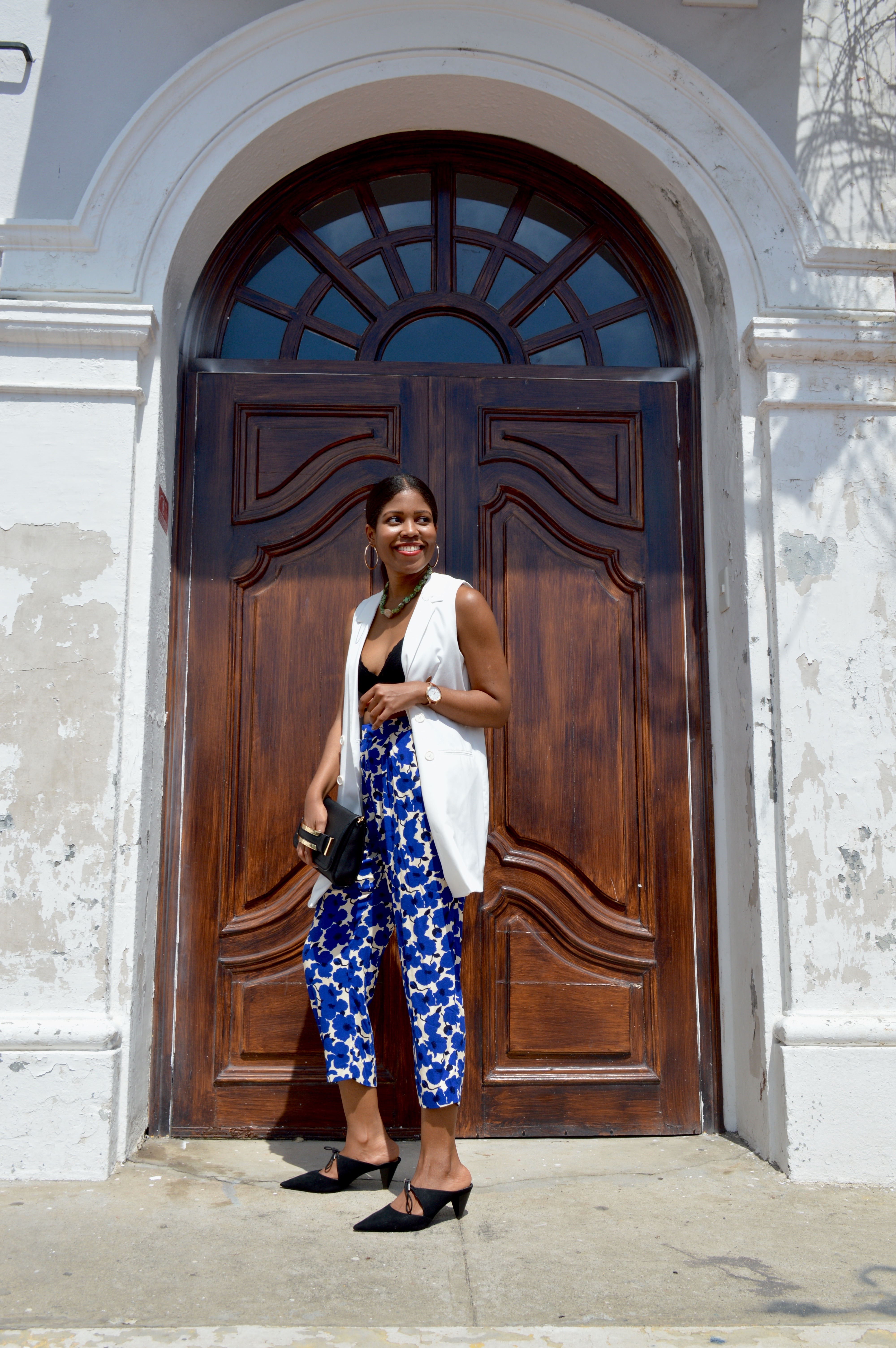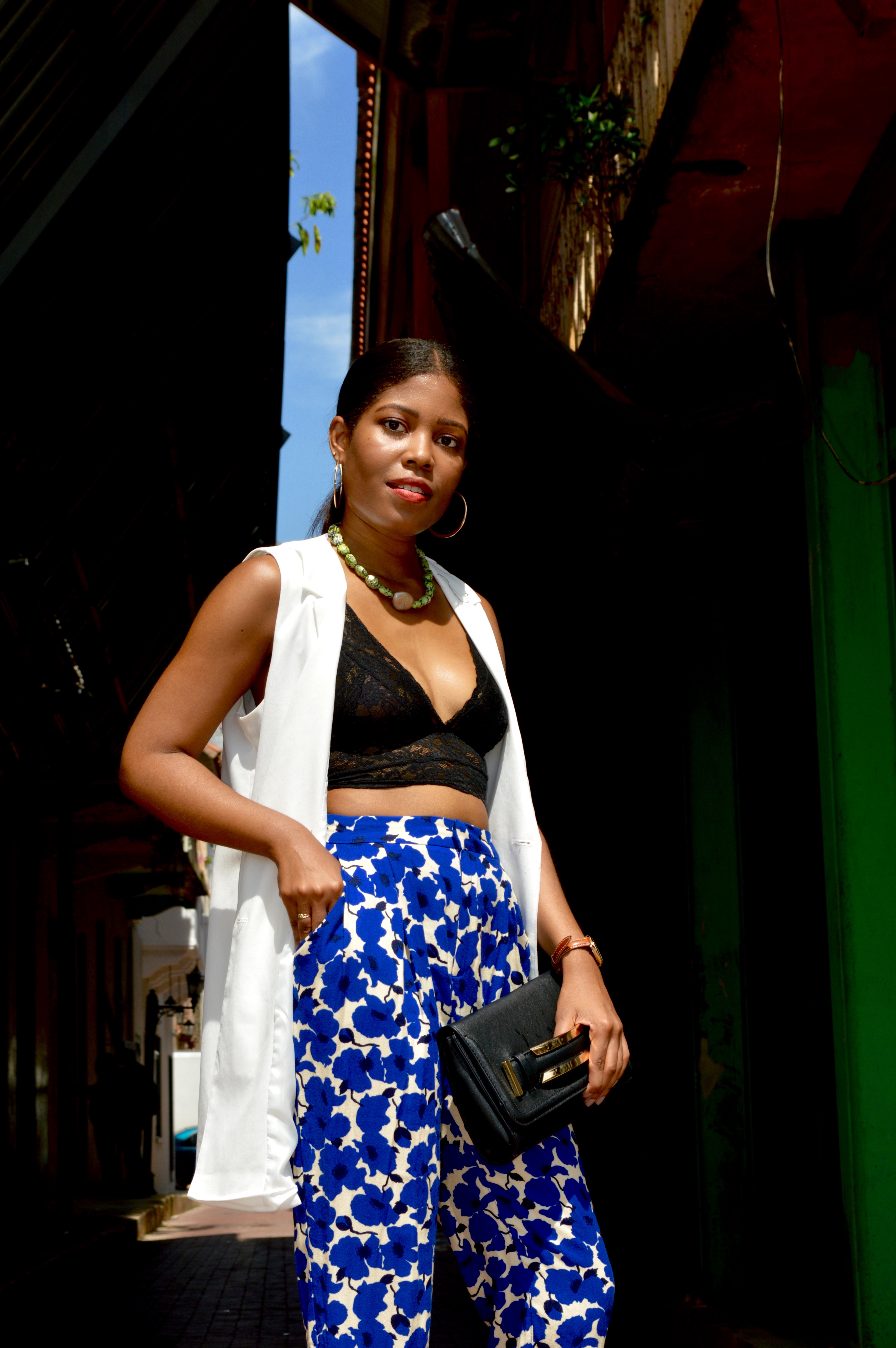 Photos/Fotos • Fernando Beseler
Vest/Chaleco & Shoes/Zapatos • Zara
Pants • H&M
Clutch • Aldo
Similar Options  |  Piezas Similares