Hello guys!
Even though half of January has gone by, it is still ok to talk about last year. I have been thinking about some of my 2017 favorite products. You know I love low-cost products that can make a difference so keep reading to see my top 3:

Benefit – BROWVO! Conditioning Eyebrow Primer
When I first heard about it my first thought was "what a waste!". I couldn't have been more mistaken. One of my beauty goals for 2017 was to have thicker brows. I'm obsessed with Cara Delevigne brows so if I could get anywhere close to that I would be happy. I've been using castor oil but I wanted to include something I could apply during the day. After reading more about the product I decided to get it. Even though I haven't been using it as recommended (twice a day) I have seen good results. My eyebrows grew faster and look healthier.
Benefit – Goof Proof Eyebrow Pencil
Last year I discovered Benefit Cosmetics products and up until now none of them has disappointed me. When I got the eyebrow primer, this pencil also came in the package. It is very similar to Maybelline's Brow Precise Shaping Eyebrow Pencil. Although it is almost 3 times more expensive than Maybelline's, it lasts way more. Maybelline pencil would last me a month, while this one has lasted almost a whole year. Besides being longlasting, I like that its tip has two sides. One can be used for lighter, more detailed strokes and the other to fill in your brows.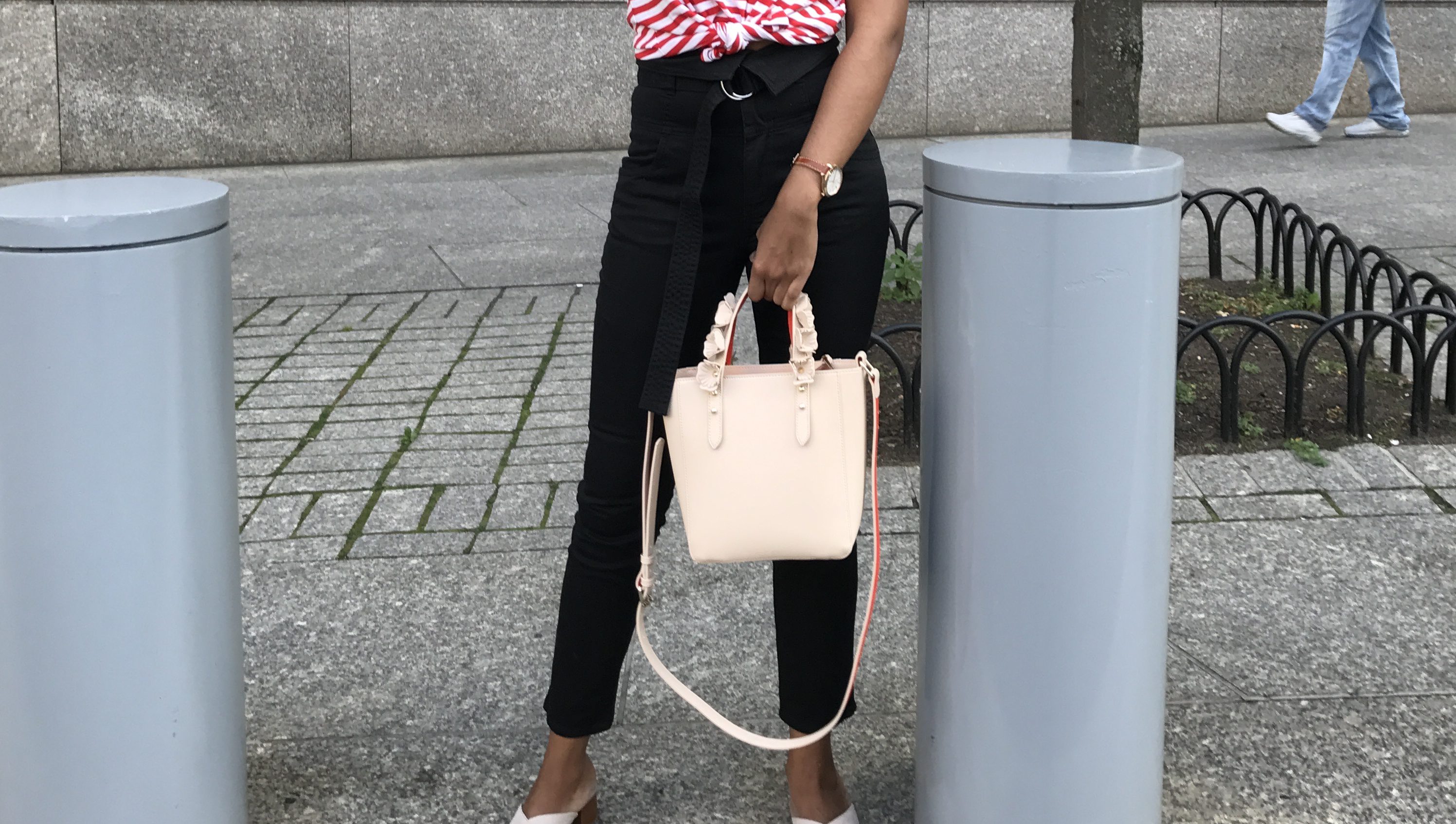 Crossbody bag
I love handbags but I usually gravitate towards the smaller ones since I hate carrying around heavy loads. You probably saw me wearing one in almost all my outfit of the day pictures on Instagram. I like the freedom that having my empty hands gives me, so with so many stylish options why not use them!
••••
¡Hola chicos!
Aunque ya ha pasado mas de la mitad de enero, todavía está bien hablar sobre el 2017. He estado pensando en algunos de mis favoritos del año pasado. Sabes que me encantan los productos de bajo costo que pueden marcar la diferencia, así que sigue leyendo para ver mi top 3:
Cuando escuché sobre el por primera vez, lo primero que pense fue "¡qué desperdicio!". No podría haber estado más equivocada. Uno de mis objetivos de belleza para el año pasado era tener cejas más gruesas. Las cejas de Cara Delevigne me encantan, así que si podía acercarme a eso hubiese sido feliz. He estado usando aceite de ricino, pero quería tener algo que pudiera aplicar durante el día. Después de leer mas sobre el producto, decidí comprarlo. Aunque no lo he usado como recomiendan (dos veces al día), he visto buenos resultados. Mis cejas crecieron más rápido y se ven más saludables.
El año pasado fue que descubrí esta marca y ninguno de sus productos me ha decepcionado hasta ahora. Cuando obtuve el primer también conseguí este delineador de cejas. En mi opinión es una versión un poco mas costosa del Brow Precise Shaping Eyebrow Pencil de Maybelline. Aunque es casi 3 veces más caro que el de Maybelline, dura mucho más. El lápiz Maybelline usualmente me duraba un mes, mientras que este ya ha estado conmigo por casi un año. Lo que mas me gusta es que su punta tiene dos lados: uno puede usarse para trazos más delicados y detallados y el otro para rellenar las cejas.
Cartera de Correa Larga
Me encantan los bolsos, pero por lo general gravito hacia los más pequeños ya que detesto transportar carteras pesadas. Probablemente me viste usando una en casi todas las fotos de #ootd en Instagram. Me gusta la libertad que me da tener las manos vacías, así que con tantas opciones elegantes, ¡por qué no usarlas!