Hello guys!
One of my 2017 goals was to go to New York Fashion Week. I knew it would take a lot of work but I was determined. Once again I was able to prove that if you put your mind on something, you'll be able to achieve it. I had a million other things going on, so when the moment arrived, this was not my top priority but it was still something I really wanted to do. At the end of July, I booked my ticket and began planning. I'm so happy I went! I learned so much and met amazing people. The most important things I learned from the whole process were: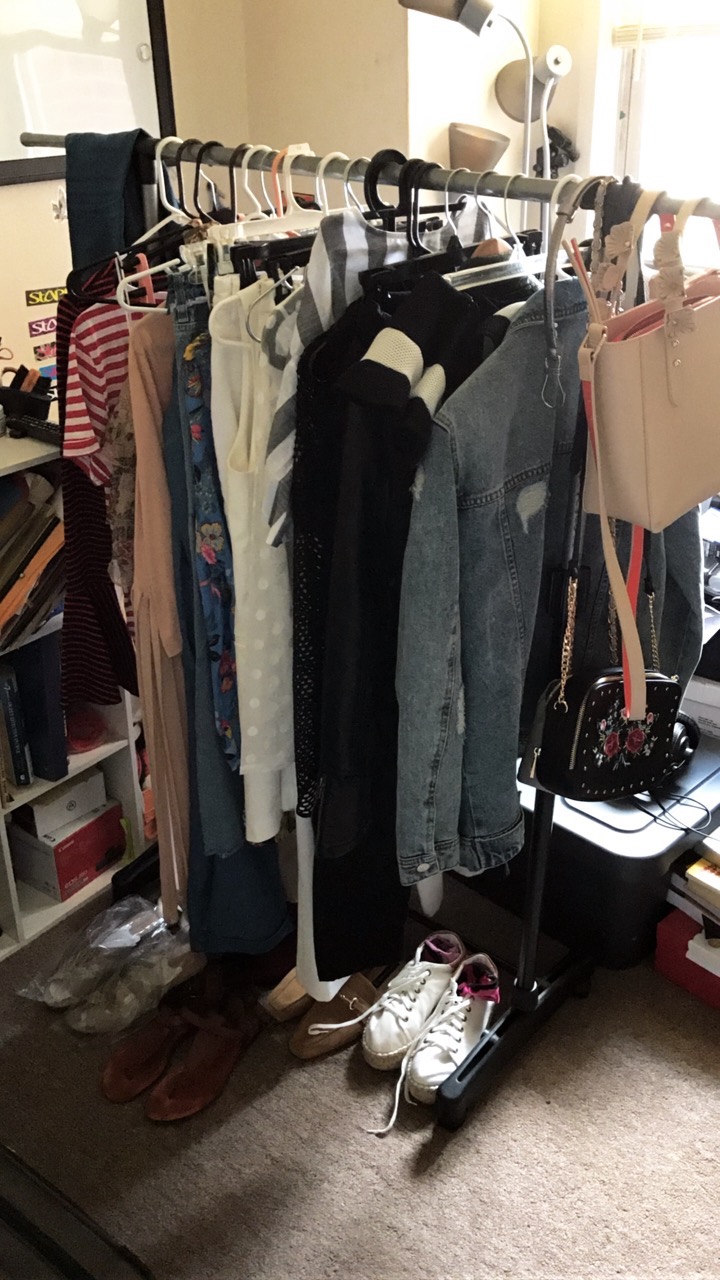 Begin preparing at least 2 months before
This is something that everyone will tell you. Even though the runway calendar comes out around mid-August, you will want to schedule flights, hotel, and all the bigger expenses with time. Doing so will save you a lot of money. Planning ahead will also help you pack and you will enjoy that hectic week.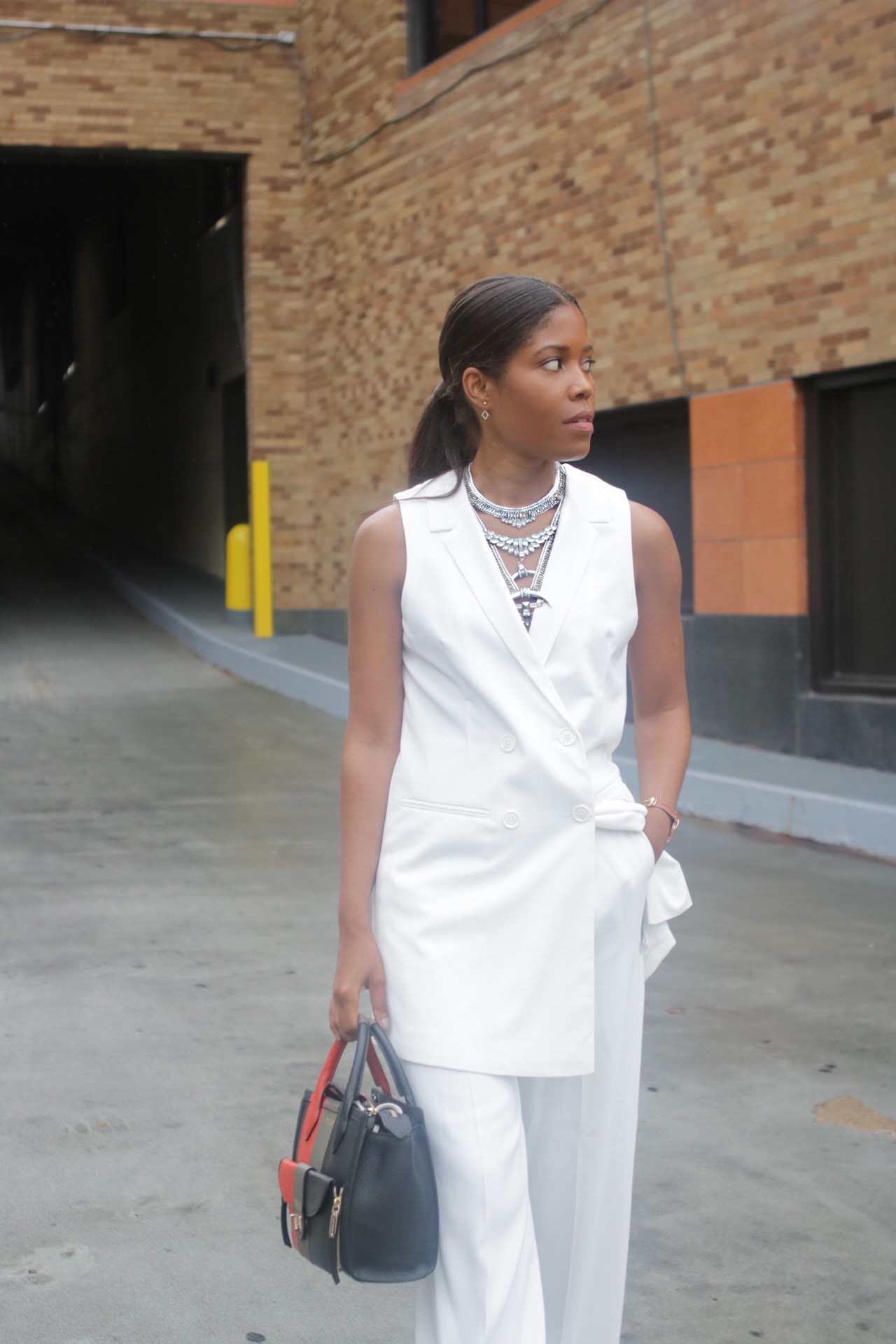 Don't be afraid of reaching out
My recommendation is to start doing it at the beginning of August. PR agencies don't know who you are unless you reach out to them. I emailed almost 100 agencies! Prepare a good email telling them why you should be invited and how having you on their show will benefit them. Show them your numbers and anything else that can help you make your case.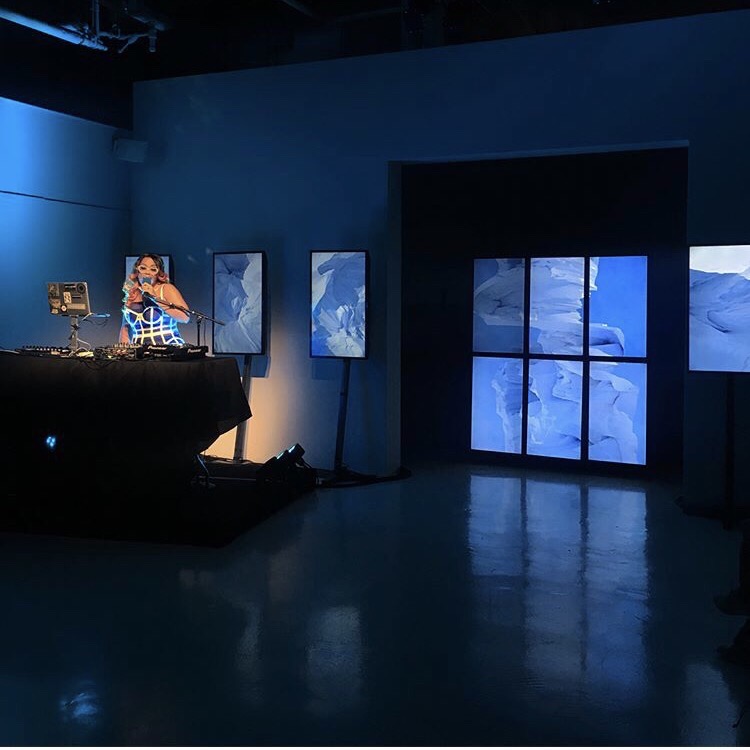 Don't get discouraged
One of my biggest fears was not getting any invites since I didn't have a huge following. Around that same time, Pam Allier published a YouTube video where she talked about her first time in Fashion Week. Perfect timing to say the least! I realized that all the big bloggers went through the same thing. You will get many no's. Others won't even respond, but there will be some yes. Remember that nothing is personal. Brands only have a few sits available. Don't be scared to reach out. The worst that can happen is for them to say no!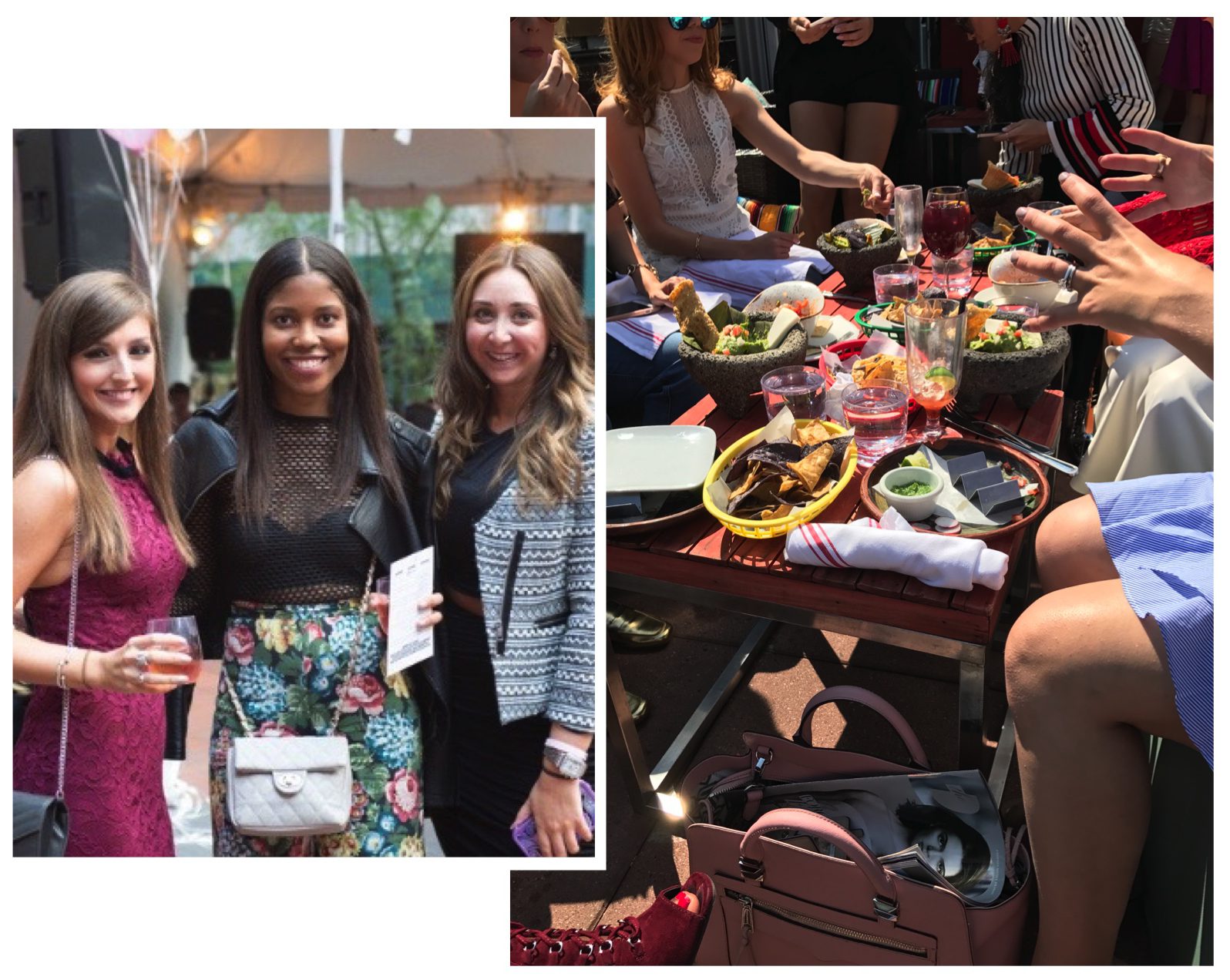 Join bloggers networks
Last year I discovered Style Collective. Since I was on a budget I got the month-to-month membership and never left. Through them, I got so many resources such as PR lists, pointers on what to say to brands as well as advice from girls who have previously gone. Besides the information I got for fashion week, I also got so many other ideas that helped me improved my blog. I was able to meet other girls that shared my passion and gave me so many tips that I plan to use soon!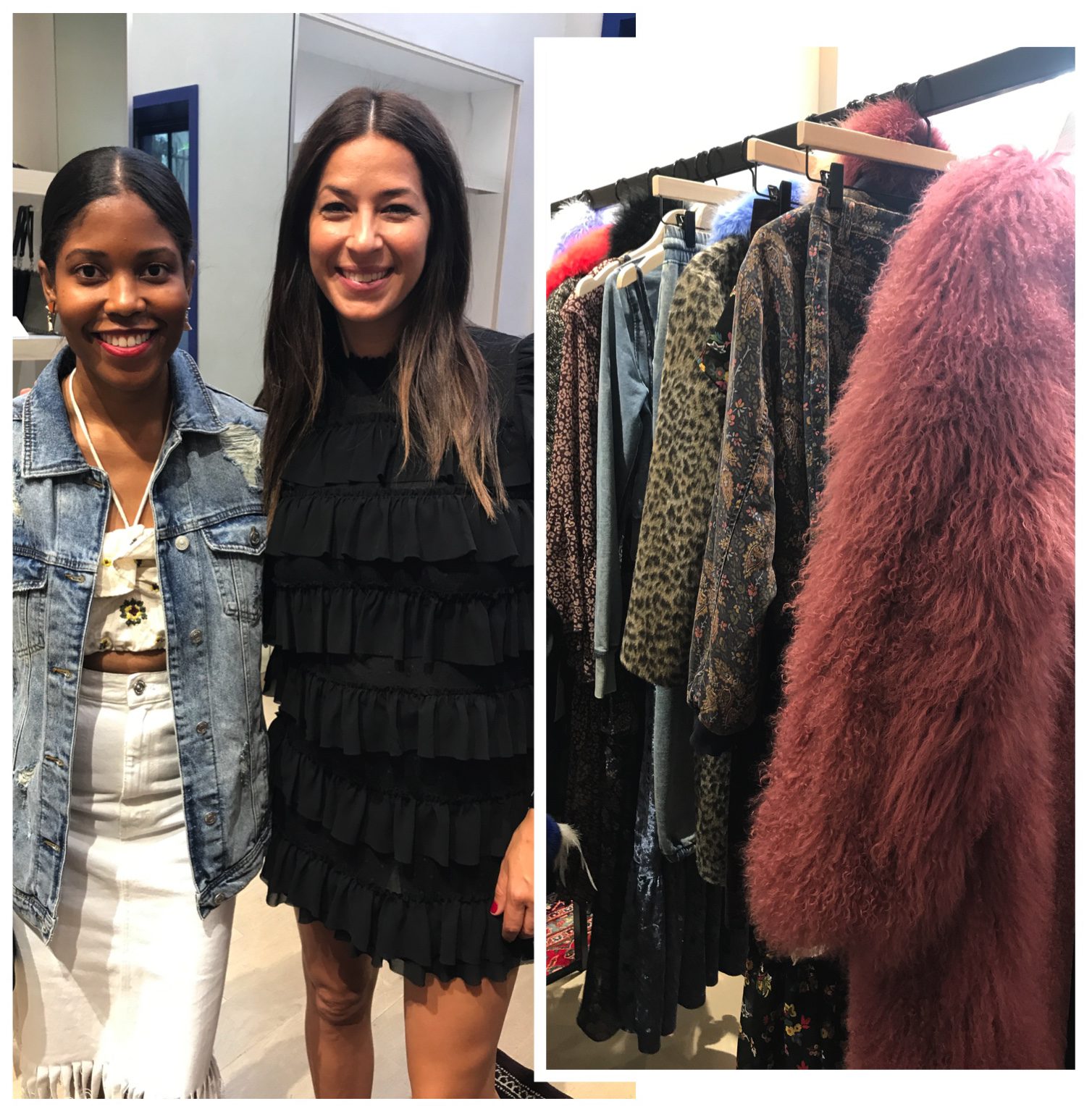 Research
Besides the runway shows that appear on fashion week calendar, there are many other events going on. Last year I learned about them too late but I won't be making that same mistake again! A lot of the shows that aren't on the calendar are free and open to the public. They might be in a store, in one of the fashion schools (such as Parson or FIT) and others. These events are usually free. Some of them might require you to RSVP. There are other events that you can buy tickets but my recommendation is to try to get as many invites you can and find free events you can go to on your days off.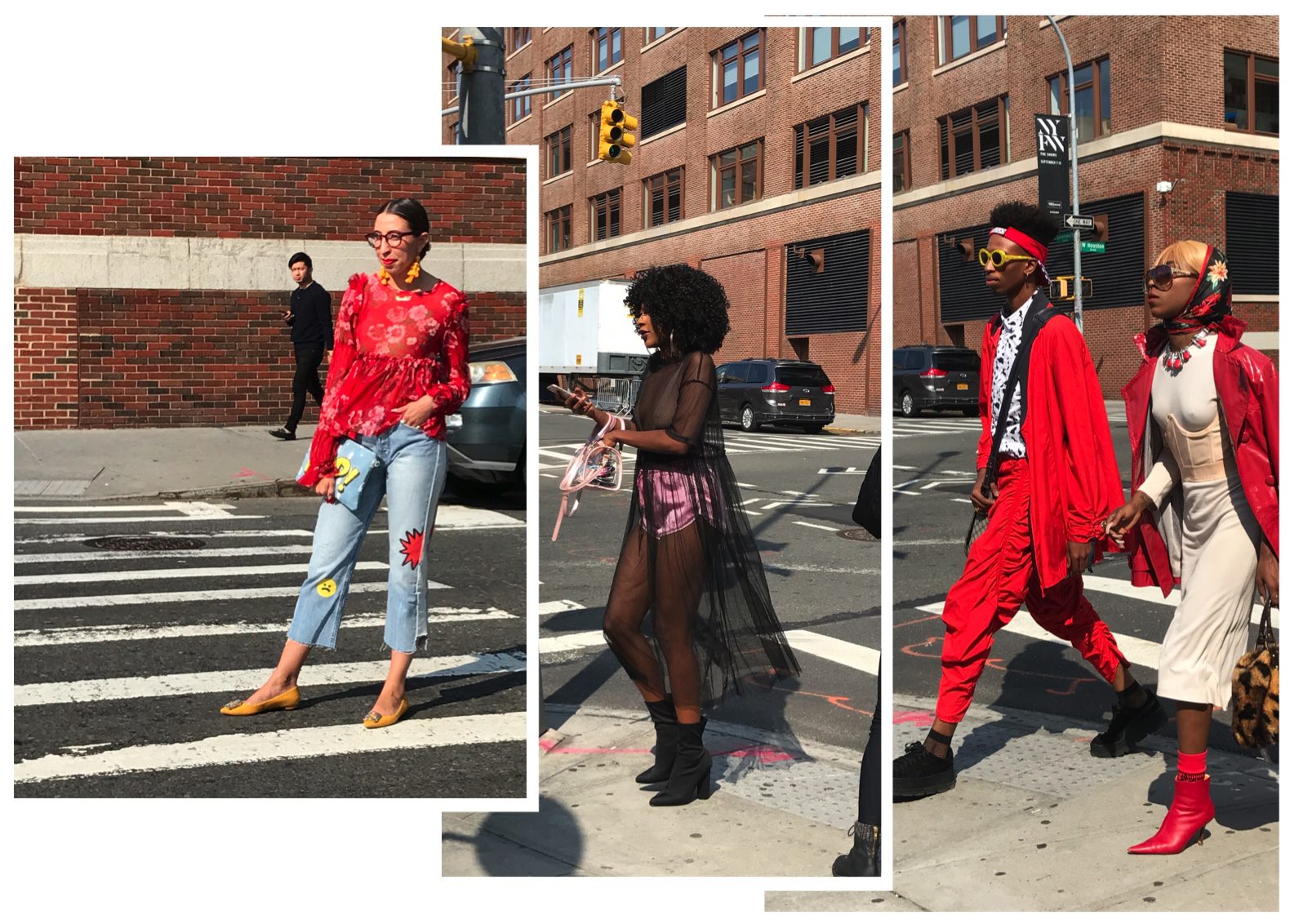 Don't spend money on new outfits
Everything I wore was already in my closet, only a few pieces were new. What will draw a photographer attention to you is your originality rather than how many new pieces you are wearing. Some people like to dress out of the box but you don't have to do so. Just be comfortable and the best version of you.
These are some of my tips! If you have any questions leave them below in the comment section!
Lots of love,
Natalie S.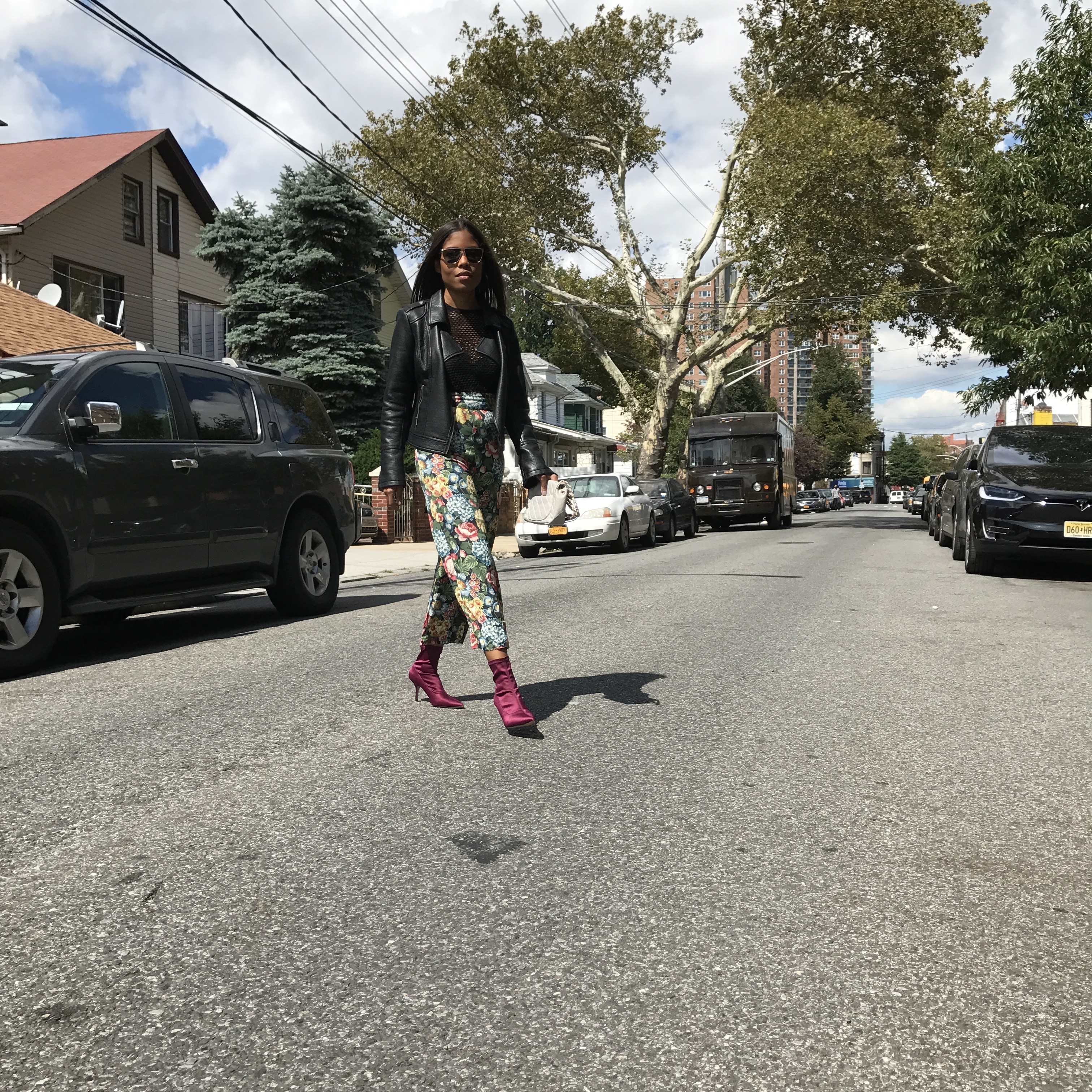 ¡Hola chicos!
Una de mis metas para el 2017 era ir a la Semana de la Moda de Nueva York. Sabía que tomaría mucho trabajo, pero era algo que realmente quería. Una vez más, pude comprobar que si pones tu mente en algo podrás lograrlo. Tenía bastante que hacer, así que cuando llegó el momento esto no era prioridad, pero sí algo que realmente quería hacer. A finales de julio compré el boleto y comencé los preparativos. ¡Estoy tan feliz de haber ido! Aprendí mucho y conocí gente increíble. Las cosas más importantes que aprendí de todo el proceso fueron:
Comienza los preparativos por lo menos 2 meses antes
Esto es algo que todo el mundo te dirá. Aunque el calendario de las pasarelas sale a mediados de agosto, querrás programar vuelos, hotel y todos los gastos más grandes con tiempo. Hacerlo te ahorrará mucho dinero. Planear con antelación también te ayudará a empacar y a disfrutar de esa agitada semana.
No tengas miedo
Las agencias de relaciones públicas no saben quién eres al menos que te comuniques con ellos. Mi recomendación es comenzar a hacerlo a principios de agosto. ¡Yo le escribí a casi 100 agencias! Prepara un buen email diciéndoles por qué debes ser invitado y de qué manera tu asistencia los beneficiará. Muéstrales tus números y cualquier otra cosa que pueda ayudarte a convencerlos.
No te desanimes
Uno de mis mayores temores era no recibir invitaciones porque no tenía miles de seguidores. Alrededor del mismo tiempo, Pam Allier publicó un video en YouTube donde habló sobre su primera vez en la Semana de la Moda. Me di cuenta de que todos los grandes bloggers pasaron por lo mismo. Muchos agencias te dirán que no. Otras ni siquiera responderán, pero habrá algunos sí. Solo recuerda que nada es personal. Las marcas solo tienen algunos puestos disponibles. No tengas miedo de hablarles. ¡Lo peor que puede pasar es que digan que no.
Únete a grupos de bloggers
El año pasado descubrí Style Collective. Como tenía un presupuesto limitado, obtuve la membresía mes a mes y nunca me fui. A través de ellos, obtuve muchos recursos, como listas de relaciones públicas, consejos sobre qué decirle a las marcas y e ideas de chicas que ya habían ido. Además de la información que conseguí para la semana de la moda, también obtuve muchas otras ideas que me ayudaron a mejorar mi blog. ¡Pude conocer a otras chicas que compartían mi pasión y me dieron muchos consejos que planeo usar pronto!
Investiga
Además de las pasarelas que aparecen en el calendario de la semana de la moda, hay muchos otros eventos en ese mismo periodo. El año pasado supe de ellos demasiado tarde, pero no volveré a cometer el mismo error. Muchos de estos son gratuitos y están abiertos al público. Pueden ser en un almacén, en una de las escuelas de moda (como Parson o FIT) u otros. Estos eventos son generalmente gratuitos. Algunos de ellos pueden requerir que confirmes tu asistencia en línea. Hay otros a los que puedes comprar boletos, pero mi recomendación es tratar de obtener todas las invitaciones que puedas y encontrar eventos gratuitos a los que puedas acudir en tus días libres para no arruinar tu bolsillo.
No gastes dinero en nuevas prendas
Todo lo que llevaba ya estaba en mi closet, solo algunas piezas eran nuevas. Lo que atraerá la atención de los fotógrafos es tu originalidad y no lo nuevo de tu outfit. Algunas personas les gusta vestirse extravagantemente pero no tienes que hacerlo. Solo ve cómodamente y sé la mejor versión de ti.
Estos son algunos de mis consejos! Si tienes alguna pregunta, déjala en los comentarios continuación!
Hasta la próxima,
Natalie S.