Hello guys!
I think that we can all agree that summer has officially arrived in Panama. For me, Panama has the same weather the whole year but during the summer season, you hardly see rainy days. Thanks to this, humidity levels go down so believe it or not it is not as hot as the rest of the year. Panamanians are way more inclined to explore and a lot of events are going down in different towns around the country. If you are planning to come during the next few months, these are a few of my must-have for this time of the year:
SHORTS
I shouldn't be including this item on the list, but believe it or not, people rather wear long jeans than a comfortable pair of shorts. Try to look for something different (like what I'm wearing in this post). You will be able to create an outfit by just adding more basic pieces.
HATS
It is clear no one wears them on a day-to-day basis but when it comes to traveling things change. No matter where you go – whether it is a staycation or abroad, you will get that resort vibe with a good big hat. Oh, and it will also protect you from the sun.

SNEAKERS
Sneakers are becoming more and more acceptable as time goes by. What I love is that there is a style for every taste – from the 90s dad style to yeezys, there is something for everyone.

SANDALS
Go for colorful ones that can help you add a fun touch to your outfit.
CROPPED FLARED JEANS
They have been my favorite since last year. It is a great alternative to the usual denim jeans. Take them on your trip for a casual day look or wear them with a cute top and kitten heels for dinner.
What are some of your summer staples?
Lots of love,
Natalie S.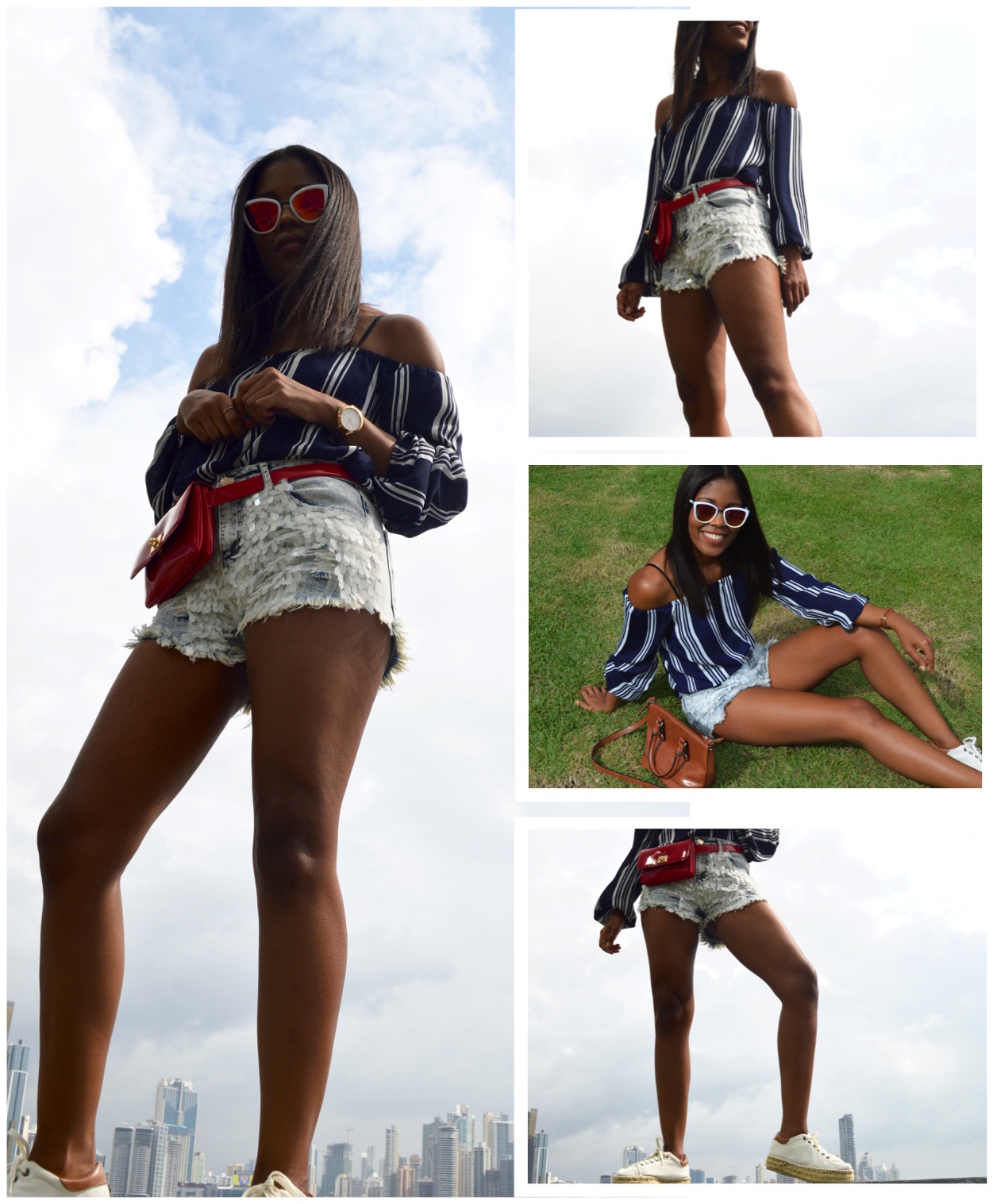 ¡Hola chicos!
Creo que todos podemos estar de acuerdo de que el verano ha llegado oficialmente a Panamá. Para mí, Panamá tiene el mismo clima todo el año, pero durante la temporada de verano, no se ven muchos días lluviosos. Gracias a esto, los niveles de humedad disminuyen por lo que los días no son tan calientes. Los panameños están mucho más inclinados a explorar y muchos eventos están sucediendo en diferentes ciudades del país. Si planeas venir durante los próximos meses, estas son algunas de las piezas que me verán usar una y otra vez en esta época:
SHORTS
No debería tener que incluirlos en la lista, pero créanlo o no, la gente prefiere usar jeans largos en vez de un cómodo par de shorts. Trata de buscar algo diferente (como lo que llevo en este post). Podrás crear un conjunto añadiendo más piezas básicas.
SOMBRERO
Está claro que nadie los usa día a día, pero cuando se trata de viajar, las cosas cambian. No importa a donde vayas, ya sea que la pases en casa o vayas al extranjero, un buen sombrero te ayudará a conseguir ese resort look. Ah, y bueno te protegerá del sol.
ZAPATILLAS
Las zapatillas se vuelven cada vez más aceptables. Lo que me encanta es que hay un estilo para todos los gustos: desde el estilo papá de los años 90 hasta los yeezys, hay algo para todos.
SANDALIAS
Elige colores que te ayuden a agregar un toque divertido a tu outfit.
CROPPED JEANS BASTA ANCHA
Han sido mi favorito desde el año pasado. Es una gran alternativa a los jeans. Llévalos en tu viaje para un look casual de día o ponlos con una linda blusa y tacones bajo para la cena.
¿Cuáles son algunos de tus piezas favoritas del verano?
Hasta la próxima!
Natalie S.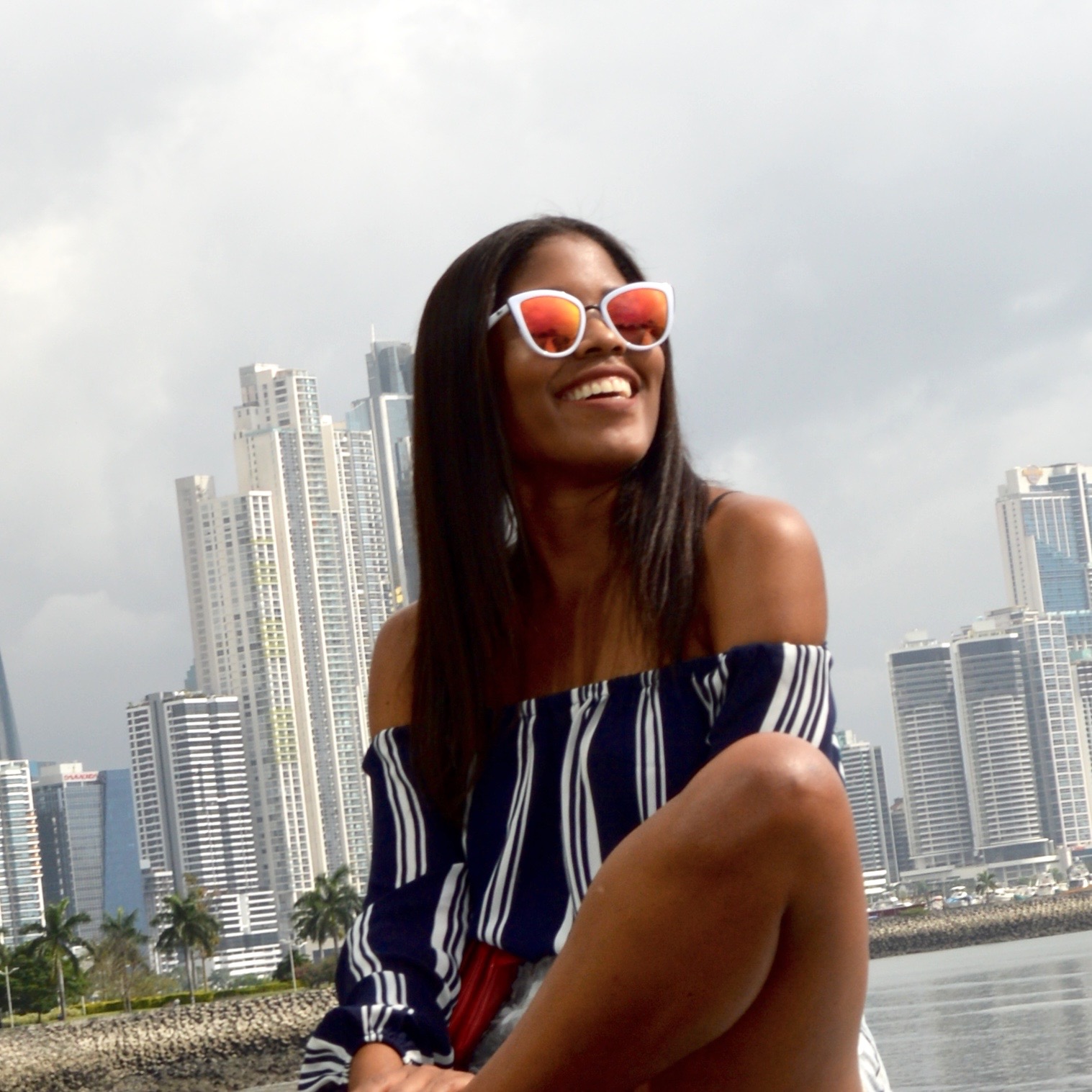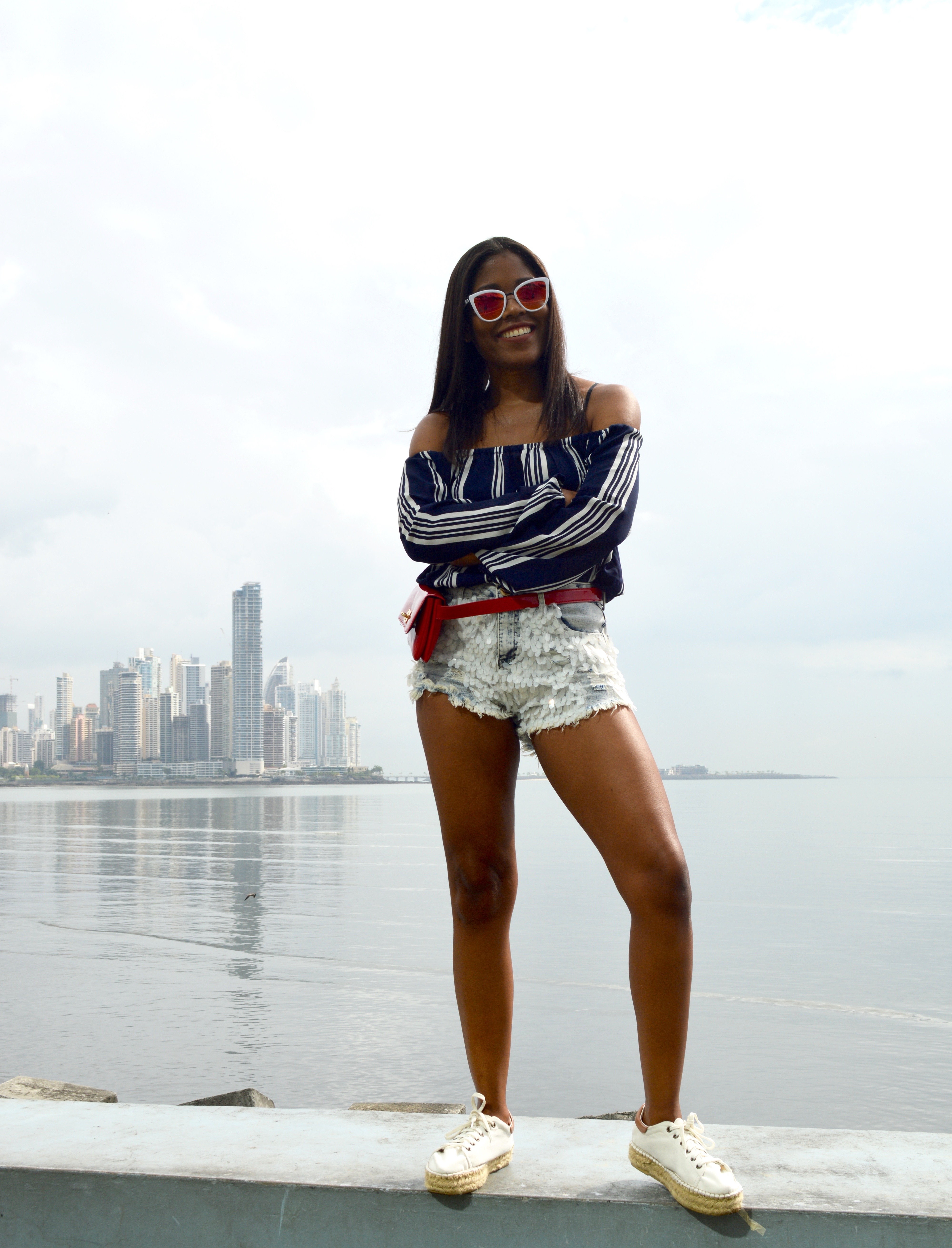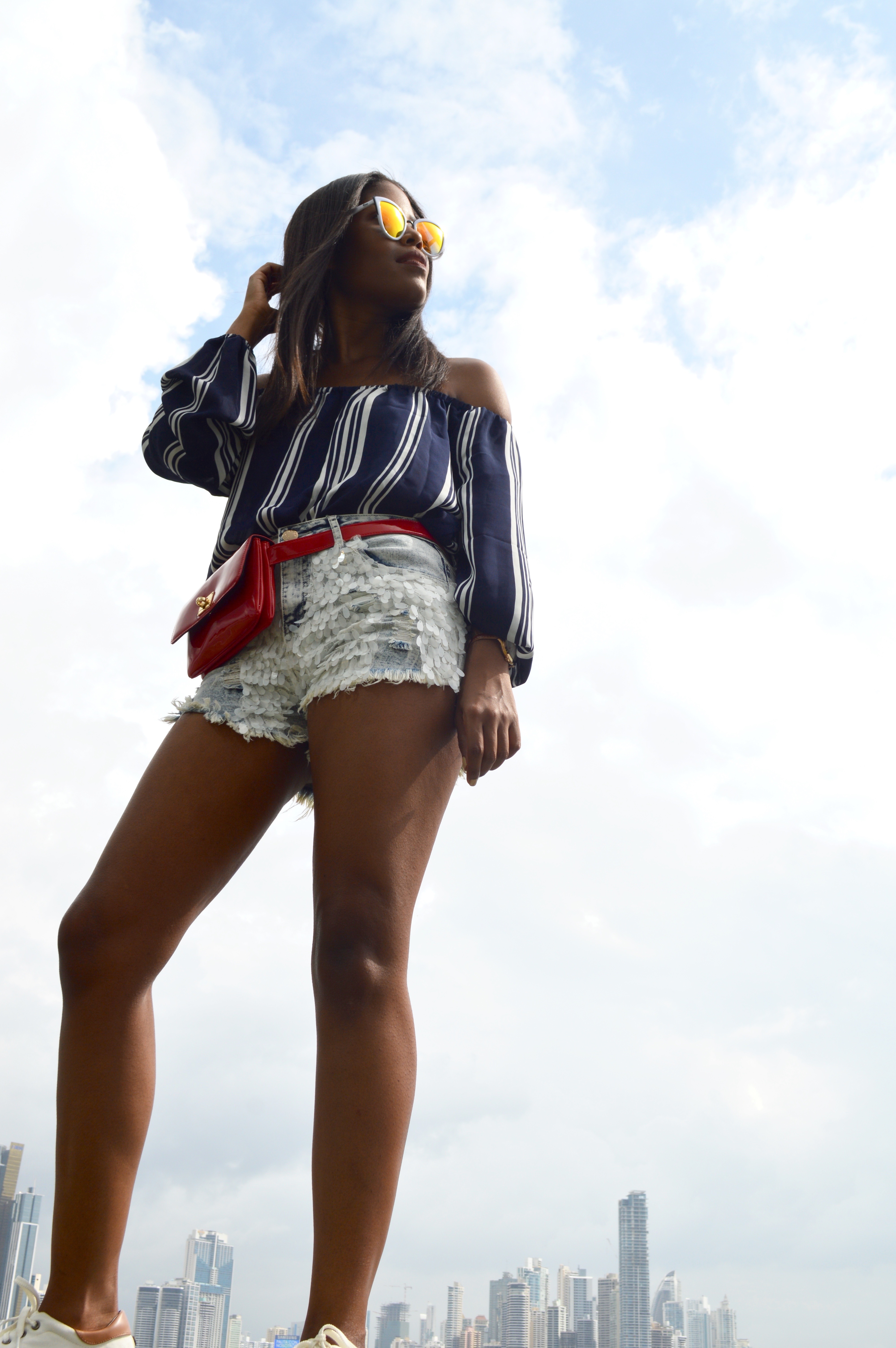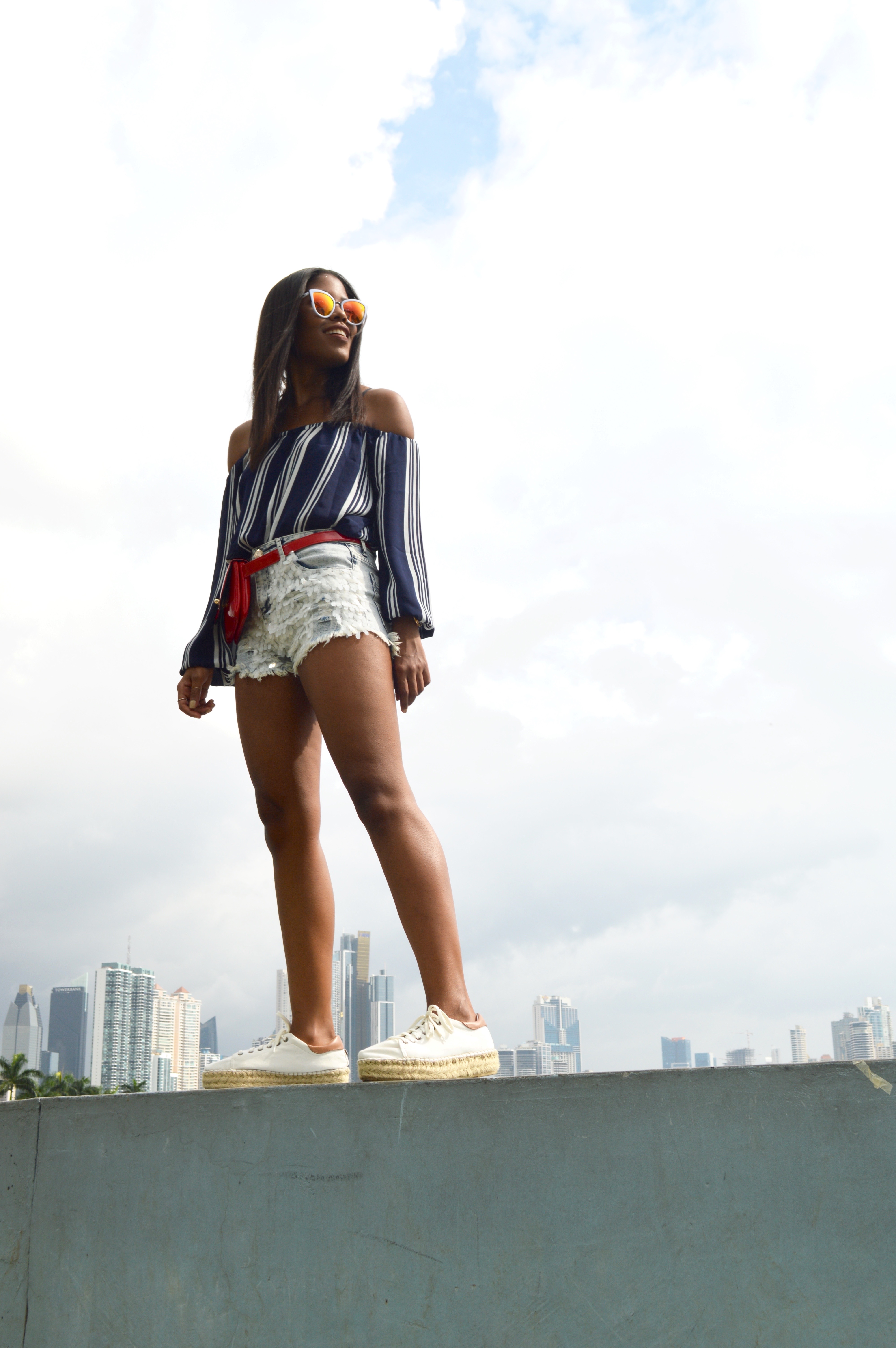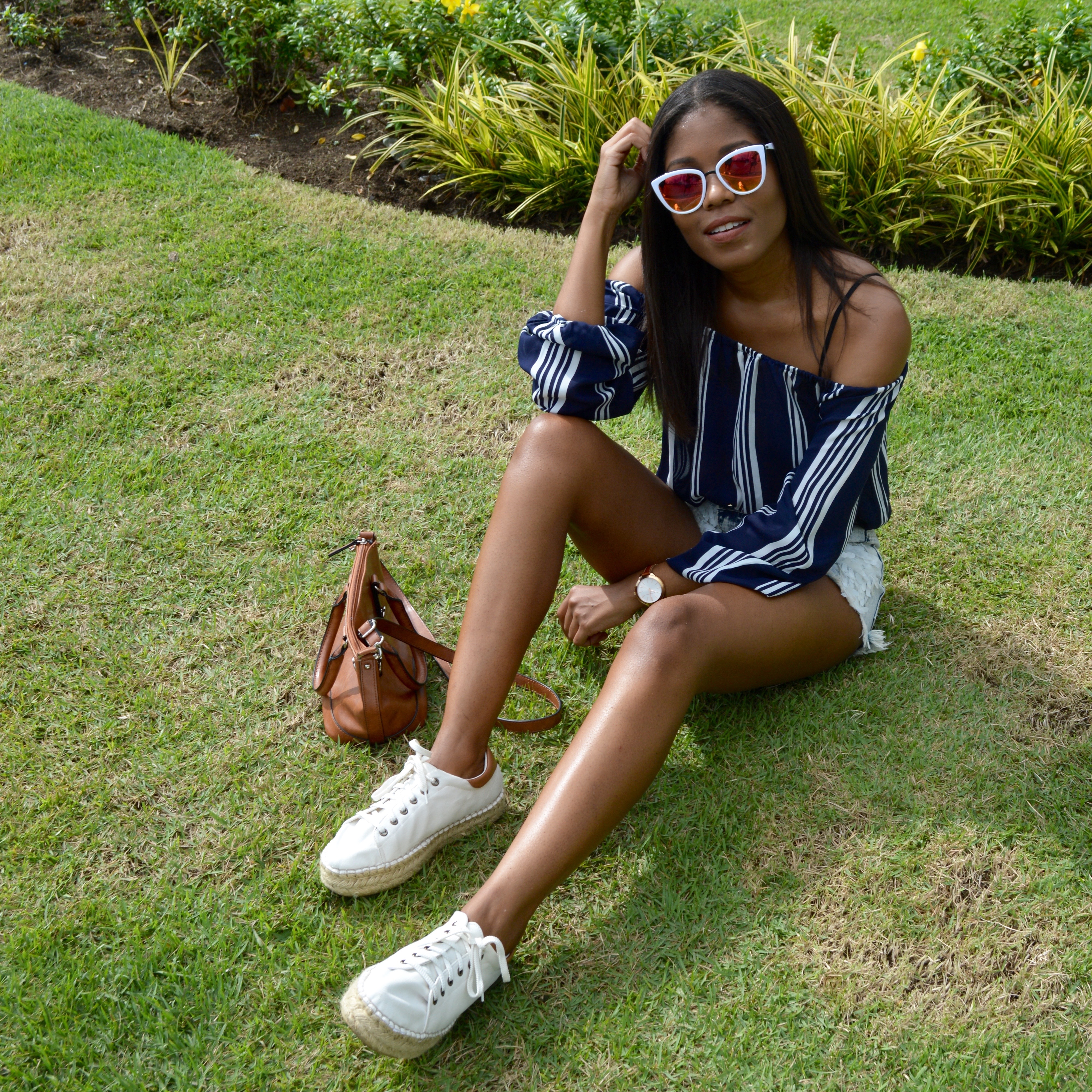 Top • Forever 21
Shorts • Bonage
Cartera | Bag • Forever 21
Shoes • Steve Madden
Photos | Fotos • Fernando Beseler